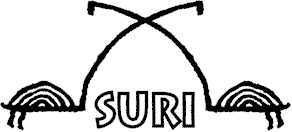 www.suri.ee
Archives
Estonian | Russian | Finnish | Other languages
recent information: www.fennougria.ee
English
Uralic (Finno-Ugrian and Samoyed) Peoples:
UGRIAN AND SAMOYED PEOPLES: Khants (Ostyaks), Mansis (Voguls), Nenetses, Enetses (Yenisei Samoyeds), Nganasans (Tavgi), Selkups (Ostyak Samoyeds), Kamass
PERMIAN (FINNIC) PEOPLES: Komis (Zyryans), Permian Komis; Udmurts (Votyaks)
VOLGA (FINNIC) PEOPLES: Maris (Cheremis; Hill, Meadow and Eastern Maris); Mokshas and Erzyas (Mordvins)
SAAMI PEOPLE with 7 to 9 languages
(BALTIC-) FINNIC PEOPLES: Livonians; Votians, Ingrians; Vepsians; Karelians, Finns: Ingrian Finns; Estonians: Setos
The Endangered Uralic Peoples: Short Reference Guide. Compiled by Lembit Vaba and Jüri Viikberg. edited by Andres Heinapuu, translated by Kai Vassiljeva; HTML by Sven-Erik Soosaar. SURI, 1996.
HUMAN RIGTHS PROBLEMS IN RUSSIA: THE SITUATION OF NON-RUSSIAN PEOPLES (1993)
by Xenophont Sanukov, Professor, Mari State University, Republic of Mari El, Russia
Finno-Ugric Chronicle 1996, September-December; 1997; 1998, January-August
Press releases by Information Centre of Finno-Ugric Peoples: 2005; 2006
SURVIVAL NEWS RELEASE18 September 2000: SIBERIA'S TRIBAL PEOPLE PAY THE ULTIMATE PRICE FOR OIL - THEY PAY WITH THEIR LIVELIHOODS AND THEIR LIVES
Uralic Contacts. Newsletter of SURI. No 1 - October 1996; No 2 - February 1997; No 3 - May 1997; No 4 - December 1997
EVENTS:
World Congresses of the Finno-Ugric Peoples:
I, Syktyvkar (Republic of Komi, Russia) December 1–3, 1992: Documents
II Budapest (Hungary) August 17–19, 1996: Resolution, Sections
III, Helsinki (Finland) December 10–13, 2000: Brief information, Documents, Addresses, Speeches of the peoples' representatives
SEMINAR OF THE REPRESENTATIVES OF FINNO-UGRIC TELEVISIONS, Lohusalu, Estonia, March 12 to 13, 1996
Congressus Secundus Historiae Fenno-Ugricae, Tallinn, Estonia, 1998
Round Table of North-Eurasian Indigenous Minority Media, Tallinn-Jäneda, Estonia, June 1-4, 2000
Internet in Finno-Ugric Information Space, Tallinn, Estonia, 1997
Ethno-futurism as a mode of thinking for an alternative future
1st ethnofuturist conference
Ethnofuturism - an insight of the humankind and a vision of the future
Idna, May 23-27 2002 Izkar, Udmurtia
Olga Alexandrova (Udmurtia). The concept of monoperformance 'Three wedding tunes' (Kuin' syuan gur'yos) based on the motifs of Udmurt folklore - Idna, May 23-27 2002 Izkar, Udmurtia
Heinapuu Ott, Andres Heinapuu. Some treatments of the concept of ethno-futurism in Estonia - Idna, May 23-27 2002 Izkar, Udmurtia
Marina Khodyreva (Udmurtia). Ethnofuturism and Music - Idna, May 23-27 2002 Izkar, Udmurtia
Yuri Kuchiran (Udmurtia). Udmurt shamanism: my antiquity and my contemporaneity - Idna, May 23-27 2002 Izkar, Udmurtia
N.A. Rosenberg (Udmurtia) Ethnofuturism: a way of thinking and a vision of the world - Idna, May 23-27 2002 Izkar, Udmurtia
Kari Sallamaa (Oulu, Finland). Uku Masing as the pioneer of ethnofuturism (1999)
Kari Sallamaa (Oulu, Finland). Ethnofuturism and cosmofuturism. About the forthdeveloping of our philosophy. Opening lecture, 25th July, 2001, Tartu 4th ethnofuturism conference
Viktor Shibanov. Ethnofuturism in Udmurtia - 4th ethnofuturism conference
Viktor Shibanov (Udmurtia). Ethnofuturism in the Udmurt Literature - Idna, May 23-27 2002 Izkar, Udmurtia
Piret Viires. The phenomenon of ethnofuturism in contemporary Estonian literature -
Congressus Octavus Internationalis Fenno-Ugristarum. Jyväskylä 10.-15.8.1995. Pars VII. Litteratura & Anthropologia. Moderatores, Jyväskylä, 1996, pp. 235-238
Vladimir Vladykin (Udmurtia). Tang'yra is calling - Idna, May 23-27 2002 Izkar, Udmurtia
Papers on Finno-Ugric Peoples and other Minority Issues (SURI, 2004)
Ethnic origins of Finno-Ugric nations and modern Finno-Ugric nationalism in the Russian Federation
by Konstantin Zamyatin

State nationality policy assessed in the liberal discourse of human rights and minority rights
by Konstantin Zamyatin
Other indigenous peoples
Iron Swing Dancers in Estonia (June 28 ­ July 14 1997):
After an interim of one year, nineteen Native Americans of the Prairie Cree tribe from Canada performed their traditional dances in the setting of a country music fesival in Estonia on the invitation of the Estonian culture exchange society Thunderbird. The members of the group were school and college students aged between 12 and 21, accompanied by Leonard Hardlotte (Vice Chief, First Nations Government) and Wes Stevenson (Saskatchewan Indian Federated College).
Finno-Ugric Peoples Have Much to Learn from the Indians. Interview with Wesley Stevenson, Executive Director of Finance and Administration of the Saskatchewan Indian Federated College by Kerti Tergem